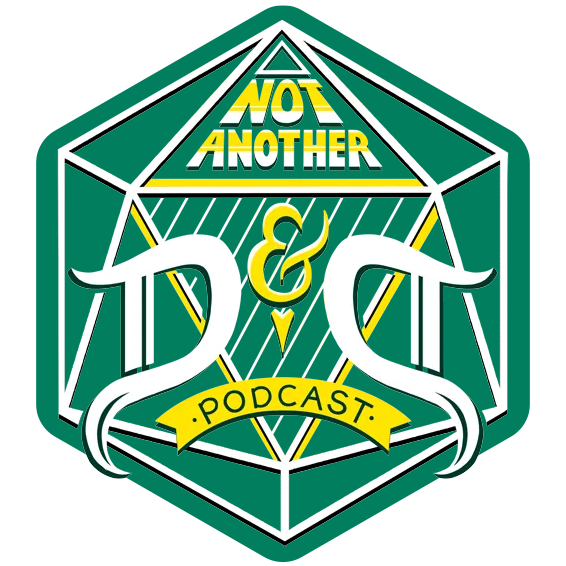 Frequently Asked

Questions

We're so thrilled to have you along for our journeys through the worlds of Bahumia and Beyond! However, as you might have noticed, we have a lot of content for you to enjoy; and navigating through it all can be a little overwhelming.
So to help find your footing, we've put together this handy guide to help you find your way.

I joined the Patreon - how do I use my private RSS feed?

First off, thanks for joining the Patreon! Your patronage means the world to us <3

You should have received an email containing your private RSS link with the subject link, 'Here's your confirmation for Not Another D&D Podcast'.

But you'll also find your RSS link on our Patreon page located in the 'My Membership' section.

In that section, you'll find a card on the right side labeled 'Private RSS link.'

Click the 'Copy RSS link' button to copy the link to your clipboard, and paste it into your podcast or RSS app of choice.

When do new episodes come out?

Episodes post every Thursday, alternating weekly between main campaign episodes and non-campaign episodes such as D&D Court or 8-Bit Book Club.

Sometimes it's earlier in the day, sometimes it's later when we're releasing a thick 'sode, but it always comes out!

If there ever is a delay, we'll make a post on Patreon and/or Twitter letting folks know!

When do Merch Club orders ship

Merch Club orders ship the month after the quarter ends to ensure that all who join that quarter are counted.
Q1: January - March, ships April
Q2: April - June, ships July
Q3: July - September, ships October
Q4: October - December, ships January
Merch Club orders ship Delivered Duties Paid wherever that is allowed. The current regions that don't allow for DDP are:
Israel
Norway
Switzerland
Iceland
South Korea
Bermuda
How do I change my shipping address for Merch Club?
You can change your Merch Club address in Patreon by logging into Patreon in-browser and following these steps:
While logged into your Patreon account, click on 'Settings' from the left navigation menu
Click on the 'Account' tab at the top of the Settings page
In the Shipping address section of the page, add a new address or click the 'Edit' button to update your address
Check the box next to 'Not Another D&D Podcast' at the bottom of the form
Click the Save button
What is the P.O. Box address?
The P.O Box to send stuff to the crew is:
1920 Hillhurst Ave #222
Los Feliz, CA 90027
I can't find the episodes 1-49 ad-free - where are they?
We didn't start offering ad-free episodes until episode 50. Unfortunately, Patreon doesn't allow us to backdate posts, so we can't retroactively add those episodes back in at this time.
Where are the Short Rests for episodes 1-13?
We didn't start our Patreon until around episode 14, which is when we also started making the Short Rest aftershow.
How can I submit my cases to Dungeon Court?
Cases and pitches are collected via our Patreon. Before recording each episode, Balliff Hurwitz posts a call for cases. You can submit your D&D Grievance there, but please, for Jake's sake, keep it brief!
What should I do if I bought tickets to a live show but can't go anymore? Can I get tickets for a sold out show?
We're so sorry! Whether you can't make it to a show you paid for, or you missed out on tickets, we'd recommend you try to reach out to other fans of the show over on our Patreon, on the unofficial subreddit or on the fan-run 2 Crew Discord.
If you are looking for a refund, you will have to contact the ticket provider. Often times ticket sales are final and refunds are not possible.
I'm new to the show - which campaign should I start with?
Each campaign is self-contained, so you can start with anything! Pick up right at the begining with Bahumia, or jump into the newest campaign. Even if campaigns are set in the same setting, we work to ensure that the show remains accessible to all listeners, and aside from a few in-jokes or minor callbacks, nothing will prevent you from following the story and enjoying the show.
I sent a message on Patreon and haven't heard back yet - what should I do?
We are terribly sorry if you've reached out to us with an issue on Patreon and we haven't responded yet. Patreon's message system doesn't always work 100% of the time, so if that has happened please send an email to contact@naddpod.com and we will get back to you as soon as we possibly can!
What are the different settings of the campaigns?
Campaign 1 takes place in Bahumia , a world that was recently saved by a group of heroes (as in, a previous, fictional D&D session) with our new group facing the repercussions of the previous party's decisions.
Hot Boy Summer (aka: The Mavrus Chronicles) is a side-story set in the world of Bahumia. It features the tiefling sorcerer Mavrus the Unskooled and his friends from a small pocket dimension known as 'The Party Plane.'
The bonus campaign Trinyvale takes place in the realm of the same name - Trinyvale. It's a cuboid world with two moons where a group of freelance adventurers search out a set of myseterious crystals for an even more mysterious benefactor.
Campaign 2 takes place in Eldermourne, a gothic fantasy world overrun with strange creatures known as horrors and ruled by two gods: the Trickster and the Reaper.
Campaign 3 takes place 200 years later in a more advanced Bahumia that is once again dealing with the repercussions of the previous adventurers' decisions and the threat of an ominous megacorporation called Mothership.